AS A GOOD CORPORATE CITIZEN, THE GROUP VALUES THE SURROUNDING ENVIRONMENT AND STRIVES FOR ITS EFFECTIVE PROTECTION.
Penfabric has in place a comprehensive waste management system. The Group adopts contemporary technologies in waste treatment to fulfill the uncompromised objective of complying with the environmental protection regulations. :-
Select and use the most environmental friendly chemicals and dyestuffs.
Continually promote and practise the 4R concepts of Reduce, Reuse, Recycle and Replace in waste reduction.

Biological plant for waste water treatment and incinerator for waste volume reduction.

All mills are certified to ISO 9001-2008 and ISO 14001-2004, while the Dyeing & Finishing Mill 3 & 4, are also certified to Oeko-Tex Standard 100.



ISO 14001 - 2004

ISO 9001 - 2008

ISO 14001 - 2011

Oeko - Tex - Mill 3

Oeko - Tex - Mill 4
DECOLORIZATION PLANT
This is a new technology from Japan using special cationic chemicals which can reduce the color that comply to the standard regulation .The method use raw water for coagulation with pH control within 5.5-5.7 and followed by Aerobic Treatment. This treatment has DAF (Dissolve Air Flotation ) system which enables to eliminate the oil, grease and other surfactants and later this water is suitable for water recovery system which will be enable to be use in Production in the near future.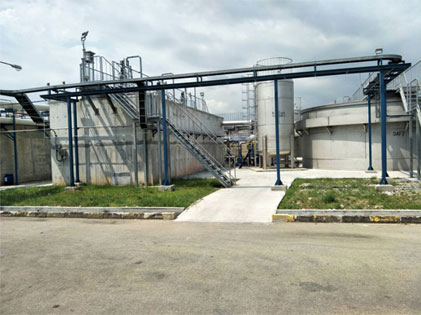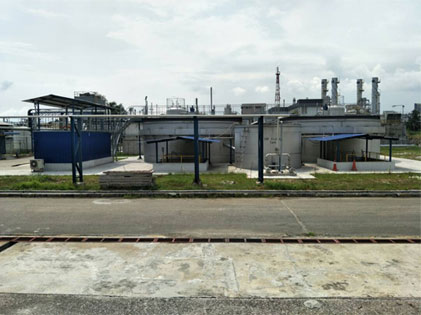 Made in Green by OEKO-TEX®
In 2015, Penfabric became the world's first integrated textile company undertaking yarn spinning, greige weaving to dyeing and finishing, to be awarded the STeP by OEKO-TEX® certification for Sustainable Textile Production. The certification is awarded by the International Association for Research and Testing in the Field of Textile Ecology (OEKO-TEX) with headquarters in Zurich, Switzerland.
By having both the OEKO-TEX® Standard 100 and STeP by OEKO-TEX® certifications, Penfabric is then qualified to use the "Made in Green by OEKO-TEX®" label, the first integrated textile company in the world to be accorded this honour. This label carries identification that allows easily traceable information about the company's product throughout the supply chain. This provides consumers with the confidence that the product is sustainably produced in accordance to the OEKO-TEX® guidelines.